Lost Tracker
The Lost Tracker is inspired by adventure and tested in the real world, daily. The tracker is ideal for long distance events, multi-day races, road trips, and adventure trips.
Event Tracking without all the B.S.
In short, we wanted to track and share our own adventures without all the b.s. We hate carrying around additional gear or managing tracking devices. We needed something with an ultra-long battery life. We wanted it to work when cell reception was spotty. And we sure as hell weren't going to pay another monthly data plan to use it.
We hate cliches but it's true: we couldn't find a thing to do it, so we built it.
The Lost Tracker System
Take the existing tracking systems you know of and put them on a diet. The Lost Tracker system is made up of a lightweight smartphone App and an embeddable web map. It's easy to use, easy to deploy, and requires no additional hardware. There's not a lot more to it.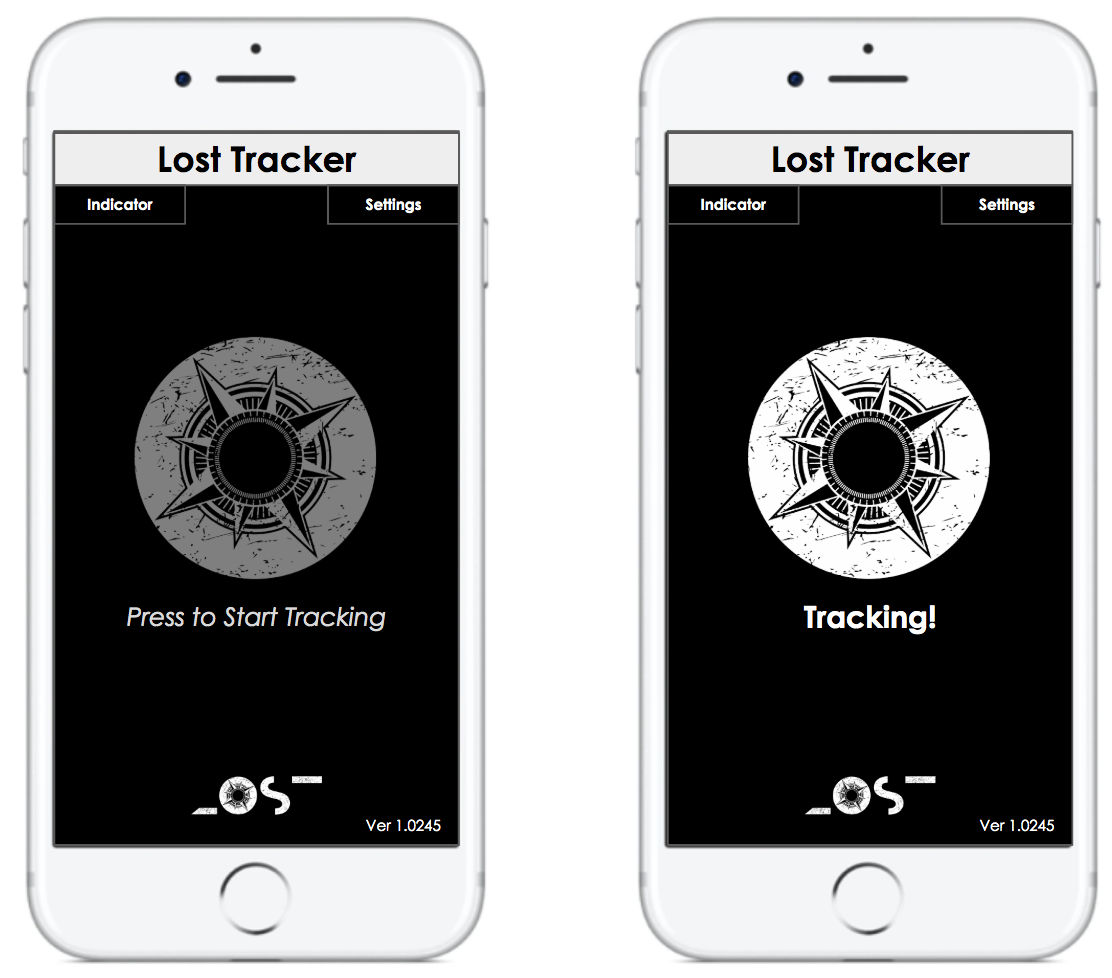 Ultra-efficient and simple to use. The app runs in the background on participants' devices during the event.
Available on iOS and Android.
The Lost Tracker app is a passive tracking application that uses very little data and very little battery. We designed this to work in areas where cell reception is unpredictable. It intelligently throttles it's use of data based on available sources so it's not sucking the life out of your phone. Additionally, since it runs in the background, it doesn't compromise the experience of participants.
BENEFITS:
Free to download.

Ultra-low battery usage.

Ultra-low data usage.

No additional hardware to manage.

No additional data plans to pay for.
Real-time visibility into participant locations. Easily embedded into the webpage of your choice.
Real-time participant progress is visualized in a scalable, and easily embedded terrain map. For long events, the map auto-focuses on the most recent data points for participants.
BENEFITS:
On-Map legend highlights participant names (or nicknames)

Click to isolate a single participant's trace.

Terrain view, Satellite view, and Road view all available.

Script available to embed map in your own web page.
Built for Event Organizers
The Lost Tracker is your solution for following participants, coordinating transitions and aid stations, lining up photographers, and finalizing finish line preparations. It has been used in over 15 states and 3 different countries to track multi-sport events, biking trips, road trips, canoeing trips, motorcycle rallies, and walks in parks.
Furthermore, the embeddable map allows you to keep your event's attention on your website. This provides more exposure for your sponsors and a more holistic experience for site visitors such as participants' friends and family.
OTHER FEATURES:
Images and Visualizations available for post-event posterity

Ability to set checkpoints for

Ability for participants to 'Check-in' at a specific location

Password protected events so you can limit participants
Deployment
Got 5 minutes?
Getting the Lost Tracker up and running for your event is faster than making coffee.
Embed the tracking map on the webpage of your choice (or let us host it)

Have your participants download Lost Tracker on iOS or Android.

Participants press one button to start tracking.
Upon completion of the event, the app can be uninstalled by attendees and all data / tracking ability is deleted.
Try it out.
Please fill out the form below and we'll follow up post-haste.